Scalable technology solutions for collecting and processing all forms of video, image and audio evidence.
Ocean Systems developed tools that expand industry standard products such as ClearID for Photoshop and dTective video enhancement systems. 
Ocean Systems specialises in with software to collect, manage, process and disseminate all forms of digital media evidence from acquisition to dissemination.
ClearID®
Use the power of Adobe Photoshop with forensic workflow and verification features. ClearID not only provides clarification filters that are powerful, easy-to-use, and non-destructive to your original evidence, it also provides you a tabbed workflow.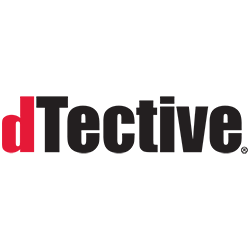 dTective®
The dTective® Forensic Video Processing and Analysis Suite is a suite of software tools for clarification, presentation, redaction and more. With dTective you can capture at broadcast quality resolutions, de-multiplex VHS tapes, then enhance, mask and make stunning presentations using a full HD editor from world leaders Avid.
Omnivore®
Omnivore is specifically designed for the purpose of forensic video acquisition. Omnivore is a password-protected 64GB USB flash drive that contains specialised capture software that simplifies forensic video and image acquisition for all levels of users.
Need Help or Advice?
Our friendly team of specialists are available to discuss your requirements in detail, we are here to help ensure you choose the right product to meet your needs.
Ocean Systems: Overview - ClearID® Image Clarification for Adobe Photoshop...
Ocean Systems: Forensic Video Analysis and Clarification Using dTective®...
Ocean Systems: Omnivore™ v3.3 New Features - Digital Video Processing...
Ocean Systems: ClearID v3 - How To Videos - Image Clarification Plugin...
ClearID® and dTective® are a registered trademark of Ocean Systems, all rights reserved.